Site Home
>
'Truth and the Liberal Arts' Symposium
'Truth and the Liberal Arts' Symposium
The Liberal Arts Honors Program will be hosting a two-day symposium on "Truth and the Liberal Arts" on Friday, October 21, 2016, and Saturday, October 22, 2016. The event is open to the public.
Program Highlights
On October 21 at 7:00 p.m., Doris Kearns Goodwin, renowned presidential historian and Pulitzer Prize-winning author, will deliver an opening address entitled "The Presence of the Greatness of the Past" in the Peterson Recreation Center.
On October 22, two panel discussions featuring leading members of the media and academia will take place. The discussions will be followed by a keynote address delivered by Andrew Delbanco, the Alexander Hamilton Professor of American Studies at Columbia University.
Panels & Panelists
The first panel, "Truth in Contemporary Media," will begin at 9:30 a.m. in Ruane 105 and will be moderated by Kelly Malone '86, associate professor of English at Sewanee. The panel will include:
Roy Peter Clark '70
Senior Scholar, Poynter Institute
About Roy Peter Clark:
Roy Peter Clark has taught writing at Poynter to students of all ages since 1979. He has served the institute as its first full-time faculty member, dean, vice-president, and senior scholar. He contributes regularly to Poynter.org on topics such as writing, reporting, editing, coaching writers, reading, language and politics, American culture, ethics, and the standards and practices of journalism. He is the author or editor of eighteen books. His most recent include Writing Tools, The Glamour of Grammar, Help! For Writers, How to Write Short, and The Art of X-ray Reading.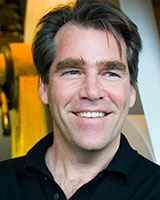 Charles Sennott
Founder and Executive Director, The GroundTruth Project
Former Foreign Correspondent, The Boston Globe
About Charles Sennott:
Charles Sennott is the founder and executive director of The GroundTruth Project. He is an award-winning foreign correspondent, author and editor with 30 years of experience in journalism. Sennott has reported on the front lines of wars and insurgencies in at least 15 countries, including the 2011 revolution in Cairo and the Arab Spring. Sennott's deep experience reporting internationally led him to launch The GroundTruth Project and to dedicate himself to training the next generation of international journalists for the digital age. Sennott is also the co-founder of GlobalPost, an acclaimed international news website. Previously, Sennott served as the Boston Globe's Middle East bureau chief based in Jerusalem from 1997 to 2001 and as Europe bureau chief based in London from 2001 to 2005.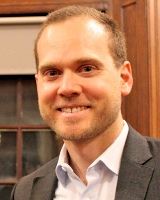 Eric Bennett
Associate Professor of English, Providence College
About Eric Bennett:
Eric Bennett is an associate professor of English at Providence College. He is the author of Workshops of Empire: Stegner, Engle, and American Creative Writing and A Big Enough Lie. His writing has appeared in A Public Space, New Writing, Modern Fiction Studies, Blackwell-Wiley's Companion to Creative Writing, The Chronicle of Higher Education, VQR, MFA vs. NYC, and Africana.
The second panel, entitled "Truth in Philosophy, Science, and Religion," will begin at 1:00 p.m. in Ruane 105 and will be moderated by Colin G. King, assistant professor of philosophy. The panel will include:
Meghan Sullivan
Associate Professor of Philosophy, University of Notre Dame
About Meghan Sullivan:
Meghan Sullivan is the O'Brien Collegiate Associate Professor of Philosophy at Notre Dame. She teaches courses at all levels, including large introductory courses in philosophy of religion and ethics and specialized graduate seminars on metaphysics, philosophical logic, and rationality. Sullivan has published work in many of the leading generalist philosophy journals, including Nous, Ethics, and Philosophical Studies. She is currently writing her first book, which deals with issues in diachronic rationality. She also regularly writes shorter public philosophy essays — including publications in The Huffington Post and First Things — and gives public philosophy talks.
Kenneth Miller
Professor of Biology, Brown University
About Kenneth Miller:
Kenneth R. Miller is a professor of biology at Brown University. He spent six years as assistant professor at Harvard University before returning to Brown in 1980. His research work on cell membrane structure and function has produced more than 60 scientific papers and reviews in leading journals, including CELL, Nature, and Scientific American. Miller is co-author, with Joseph S. Levine, of four different high school and college biology textbooks which are used by millions of students nationwide. He has received six major teaching awards at Brown, the Presidential Citation of the American Institute for Biological Science (2005), and the Public Service Award of the American Society for Cell Biology (2006). In 2009 he was honored by the American Association for the Advancement of Science for Advancing the Public Understanding of Science and also received the Gregor Mendel Medal from Villanova University. In 2011 he was presented with the Stephen Jay Gould Prize by the Society for the Study of Evolution and in 2014 he received the Laetare Medal from Notre Dame University. He is the author of Finding Darwin's God (A Scientist's Search for Common Ground between God and Evolution), and Only a Theory (Evolution and the Battle for America's Soul).
Rev. Nicanor Austriaco, O.P.
Professor of Biology and Theology, Providence College
About Father Austriaco:
Rev. Nicanor Austriaco, O.P., currently serves as a professor of biology and of theology at Providence College. His NIH-funded laboratory at Providence College is investigating the genetics of programmed cell death using the yeasts, Saccharomyces cerevisiae and Candida albicans, as model organisms. His first book, Biomedicine and Beatitude: An Introduction to Catholic Bioethics, was published by the Catholic University of America Press. It was recognized as a 2012 "Choice" outstanding academic title by the Association of College and Research Libraries.
Keynote Address
The panel discussions will be followed by a keynote address delivered by Andrew Delbanco, the Alexander Hamilton Professor of American Studies at Columbia University. His address is entitled "The Liberal Arts: Past, Present, and … Future." The discussion will begin at 2:45 p.m. in Ruane 105.
About Andrew Delbanco:
Andrew Delbanco, winner of the Great Teacher Award from the Society of Columbia Graduates, is the author of College: What it Was, Is, and Should Be (2012), Melville: His World and Work (2005), The Death of Satan (1995), Required Reading: Why Our American Classics Matter Now (1997), The Real American Dream (1999), and The Puritan Ordeal (1989), among other books.  His work has been translated into several languages, including German, Spanish, Korean, Russian, and Chinese.
Professor Delbanco's essays appear regularly in The New York Review of Books and other journals, on topics ranging from American literary and religious history to contemporary issues in higher education. In 2001, he was named by Time Magazine as "America's Best Social Critic" and elected to the American Academy of Arts and Sciences. He is also an elected member of the American Philosophical Society, a trustee of the Teagle Foundation, the Library of America, and trustee emeritus of the National Humanities Center. In February 2012, President Barack Obama presented Professor Delbanco with the National Humanities Medal for his writings on higher education and the place classic authors hold in history and contemporary life.